Pro-certified Stainless Steel Pex Fittings
Plumbeeze series of Stainless Steel Pex Fittings are the most durable solution. This fitting series features 304 Stainless Steel, which has heightened corrosion resistance, and superior strength compared to conventional Brass and Poly Pex fittings. Plumbeeze Stainless Steel Pex fittings also come with an industry leading 30 year warranty!
Increased Flow
with Less Pressure
Our team incorporated a "sweep" design into our elbows to increase flow and reduce restriction in key areas within a Pex Plumbing system. This gives you more flow with less pressure, resulting in a much more efficient system.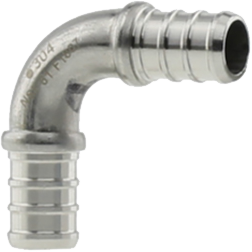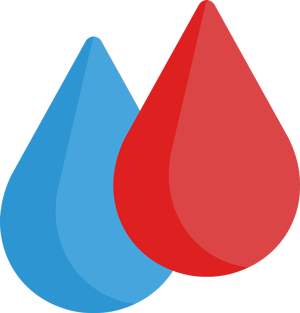 Stainless Steel Pex fittings can be used in a variety of circumstances due to their material and certifications. These fittings can be used in potable water applications, as well as hydronic. They are certified to the F1807 ASTM standard to fit whatever standard pex tubing you prefer.